Part One of this short series talked about our work-related processes and rituals. You should read it here.
---
Narrator:
Previously on Fox Pass
3 Sided Coin has always been a fully remote design studio. It has its perks, yet now and then, we face challenges that come with working remotely. You know how it is - that longing to be around your colleagues, sharing ideas, and soaking in that team energy.
We're tackling the whole "working from home" thing with style. We know that blurring the lines between personal and professional can lead to burnout, and that's a big no-no for us. Being a remote team, we rely heavily on virtual communication, which lacks in-person cues to how people are feeling and this is where it becomes even more important to regularly check-in on people to know how are they doing and if there is anything we, as colleagues can do to make them feel better.
---
In this part, I want to talk about things we do outside of work to bond better as a team.
Meeting about nothing
A non-agenda, non-work call, to catch up with everyone on life outside work. We talk about anything in between book recommendations to travel plans to binging shows on Netflix! Being a remote team, this meeting gives us a chance to get to know each other better. It's a no-pressure gathering where we can relax, bond, and share a good laugh.
Dessert Fridays
Checkout Dessert Roz if you haven't already!
Dessert Friday is our chance to extend our love for desserts beyond screens and indulge our taste buds. This tempting event takes place every third Friday, serving as a gentle reminder that everyone deserves a little treat now and then and sharing that with your colleagues makes it sweeter. The best part? The calories consumed on Dessert Friday don't count. 😛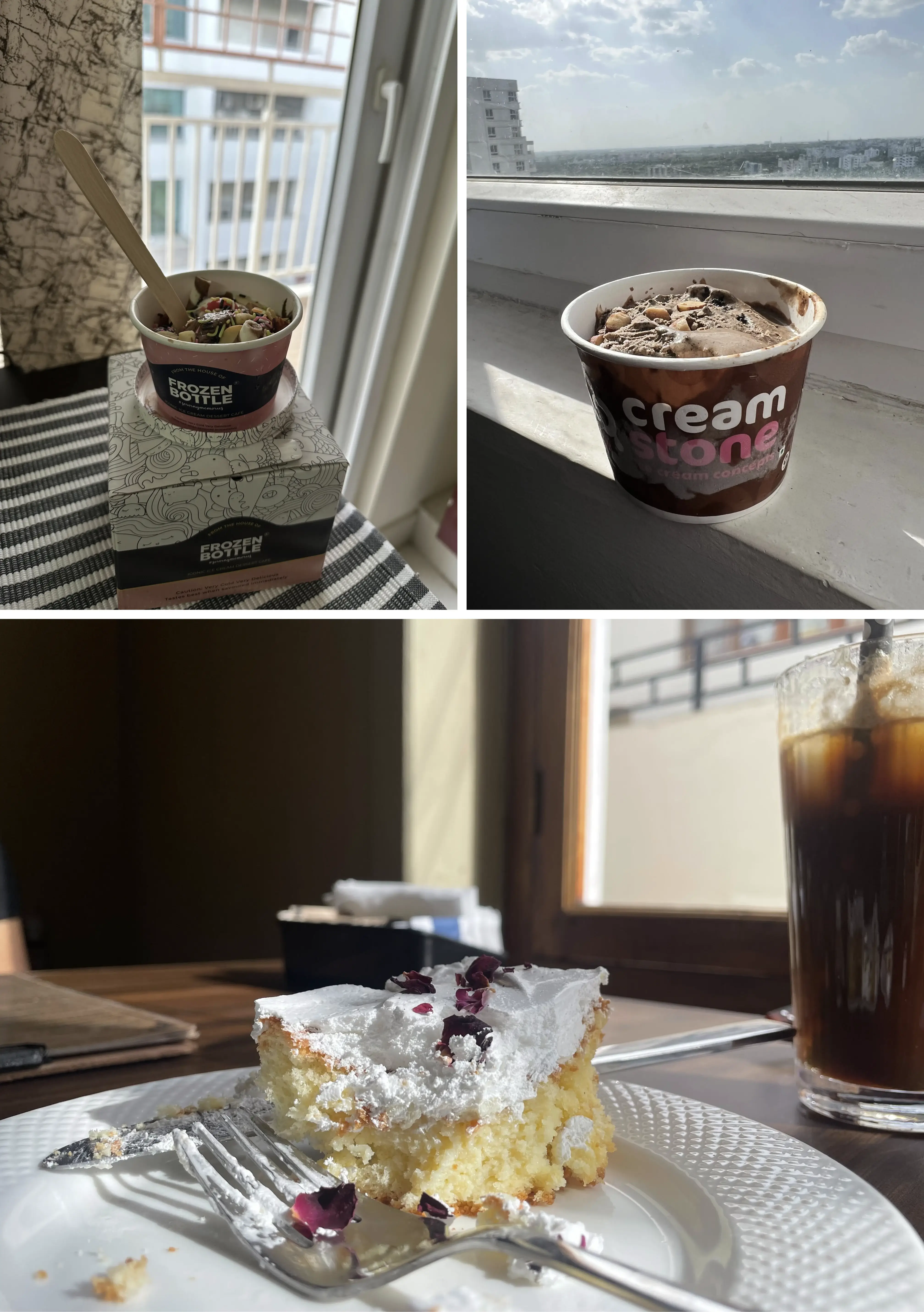 (clockwise) pics from bangalore, hyderabad, and spiti valley ⛰️ …
Dessert Fridays have become a mini-viral event. While families of team members are always in, friends and collaborators who often join us take the tradition back to their teams.
What Pooja Saxena (aka matratype) says about Dessert Fridays—
For a month and a half earlier this year, I joined the team at 3SC once a week to talk about typography, and nothing could have made me feel more welcome than the invitation to the weekly dessert festivities. It is no fun to only meet people through computer screens, but something about eating along with everyone and discussing our favourite confections sweetens a remote meeting in more ways than one. Pooja Saxena
Off-sites
We started having regular off-sites in 2022 after a two-year break, as our team has grown bigger than ever and everyone wanted to meet up. Although they were supposed to be workations, let me tell you, the four off-sites we've had so far have been an absolute blast! Work? Not so much. But the stories and laughter we've had during these off-sites make up for the lack of productivity!
Mental health workshop
Garima, a practicing psychologist who interned as User Researcher, conducted a mental health session which focused on self-care and early signs of burnout. It provided us insight into how our colleagues are feelings and emphasized the importance of discussing mental health in the workplace. We would be having follow up sessions to help people with the problems they are facing, and to remind that it is ok to ask for help and take care of yourself.
Closing thoughts
Work-place culture is a delicate balance between how to make everyone feel included - especially for a team like ours with introvert-friendliness at its core. While we haven't figured out all of it, hanging out outside of the context of work contributes a lot to our team, as well as with our collaborators.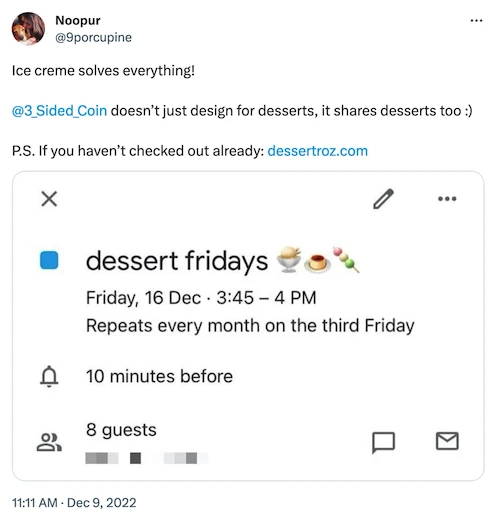 Tell us — what do you do to keep morale high in your team? Tweet to us, tell us in Insta DM — we are always up for a quick chat. 😃
---