3 Sided Coin has always been a fully remote design studio. While it has its perks, now and then, we face challenges that come with working remotely. People sometimes feel isolated and disconnected, missing working with the team in the same environment. Working from home sometimes blurs the boundaries between personal and professional life, leading to us experiencing burnout. By focusing on morale, we try to create a sense of belonging and make everyone feel like they're part of a tight-knit group.
Being a remote team, we rely heavily on virtual communication, which lacks in-person cues to how people are feeling and this is where it becomes even more important to regularly check-in on people to know how are they doing and if there is anything we, as colleagues can do to make them feel better.
First of all, some fundamental work-practices we follow at 3 Sided Coin, to respect work-life balance:
no expectation of communication outside work hours: each team-member picks their schedule with a certain amount of overlap with other members and clients.
no Whatsapp communication
encouraging not using slack on phones
In part one of a two-part series, I will write about what work-related processes and rituals we follow for smooth communication, to create strong bond within team members, and keep the morale high.
Brag hour
Brag Hour is a monthly meeting where individuals working on various projects come together to share and celebrate their accomplishments. As people are often engaged in different tasks with little or no overlap, it's not always possible for everyone to be aware of the remarkable work their colleagues are doing.
To address this, 'Brag hour' was introduced within the humble crowd of 3SC, to be loud and proud of what you create, whether they are related to work or personal projects. You can check examples of what people showcase during these brag hours in our Jan update.
#Wins
We celebrate our big and small wins. Hearing about what brings joy to others brightens our own day too! Within any team - remote or co-located - the most important aspect is that people are invested in each other's growth. Celebration of smallest victories and progress towards others' goals is a key contributor in that direction.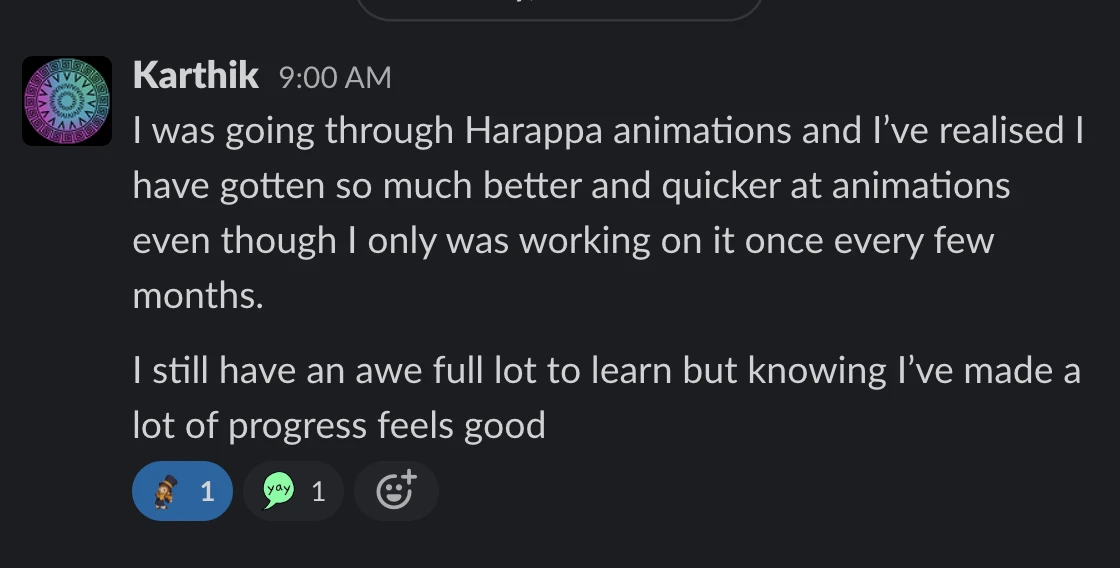 #wins could be about growth…

…or about getting over frustrating softwares
What went well + retros
Retros happen every Friday, where we discuss progress across all projects. This helps everyone to know about what their colleagues are working on. We talk about what went well/didn't go well that week. Retros also bring in light problems/blockers people are facing. Those are then discussed to see how others handle such cases, find solutions and learn.
Appreciating and acknowledging good work
Whether it's a shout-out during a team meeting, or a thank you during the retros, everything counts. When believe in giving credit where it's due, to not only make people feel valued and appreciated, but also inspire them to keep on rocking it. So, let's spread the love and acknowledge that good work like it's nobody's business!
Learning and workshops
People of 3 sided coin are always up for learning new things! We organize frequent internal and external learning sessions and workshops to enhance our knowledge.
Whenever there is a shared interest in a specific topic, we reach out to experts within the design community to facilitate our learning process.
Earlier this year, Pooja Saxena conducted type workshop for us covering basics of Latin & Devanagari typefaces. You should totally check out her Instagram and subscribe to her newsletter if you have not already, to get interesting insight into street typography and many other cool typography inspirations she has collected over years.
On a different occasion, we picked Aadarsh's brains, who's the creative lead at Matter, to understand intricacies of 3D rendering using Blender.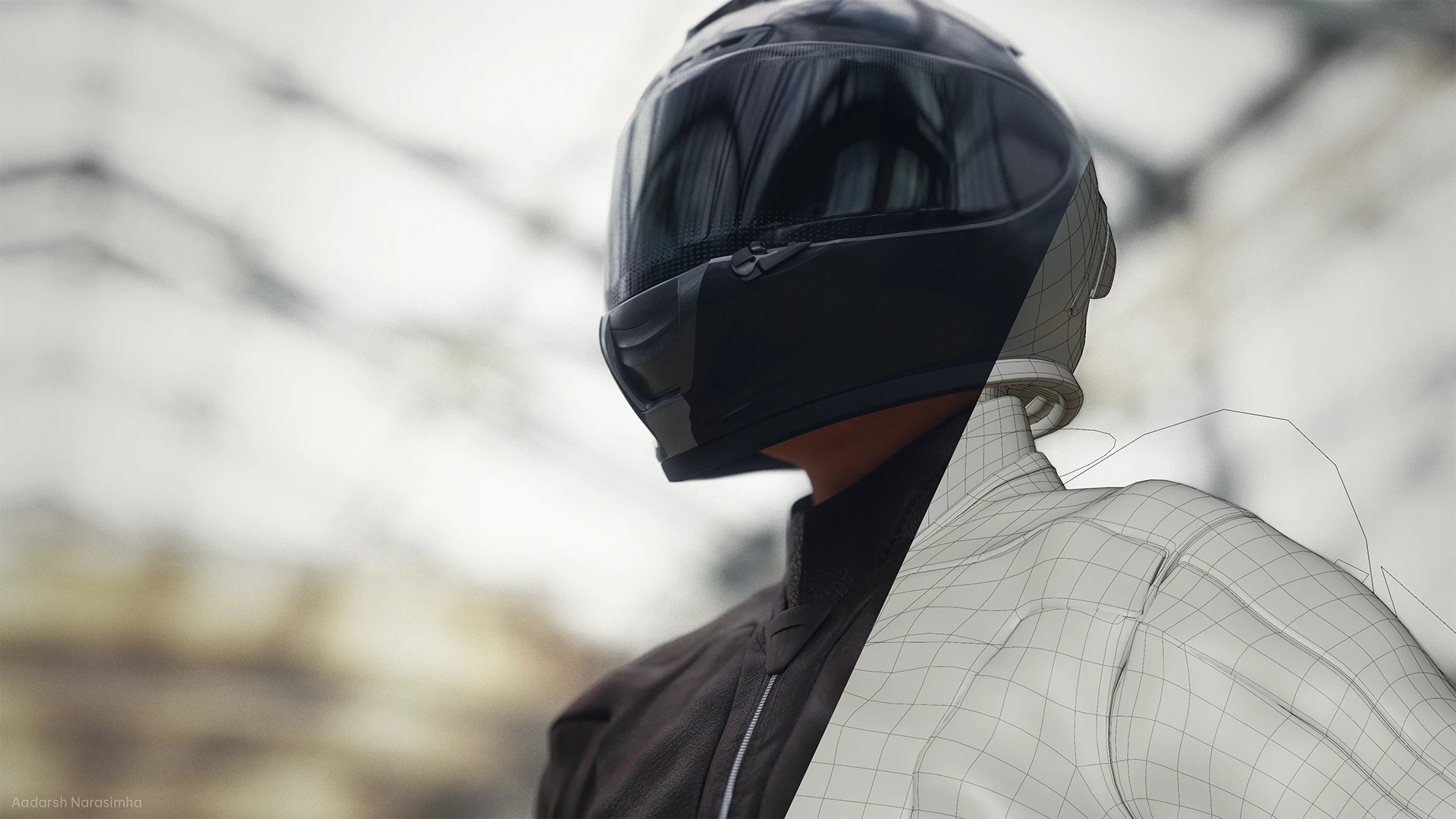 blender renders by aadarsh
Our 'regional component auditor' Karthik also gave sessions on, you guessed it right, components! You can check out the related blog here Flexible Figma components using slots. Similarly, Kasturi gave a session on "How to get better at presenting your work".
Closing thoughts
While doing all this, we also acknowledge that culture and especially remote culture is always a work in progress and a collective effort. As the team evolves and grows, it's crucial to reassess and refine our strategies for keeping morale up. This is how we foster a culture that empowers and inspires every individual.
---
In part two of this series, I will talk about the non-work rituals we follow to create better sense of bonding between colleagues. In the mean time, tell us — what do you do to keep morale high in your team? Tweet to us, tell us in Insta DM — we are always up for a quick chat. 😃